Sunday. 11.2.08 11:49 am
As if having 13 inches of snow a few days before halloween wasn't bad enough, we had to lose power for 24 hours as well! That wasn't fun at allllll. Especially when you have a generator running and the fumes make you sick and pass out.
This past week has been nasty. Morning sickness hit me pretty hard so I've been laying around doing mostly nothing the entire week so I wouldn't toss my cookies. I hate this part of pregnancy!
I dont' really have much to update on other than Jim and I are doing counseling and he's still been nice to me. It's lasted 2 weeks now. Hopefully it continues. For the baby's sake anyway.
Here's some pics of the snow, the damage, and halloween fun:
sagging powerlines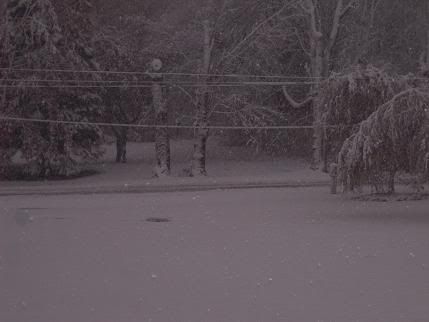 this is the beginning of the storm really.. we had double that by the time it was over!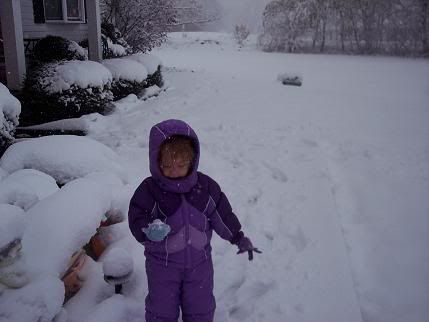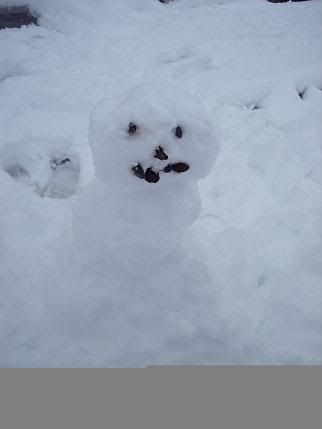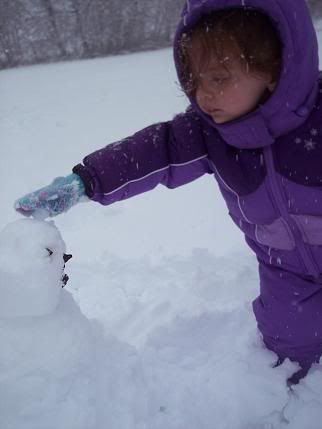 back porch and our tree split in half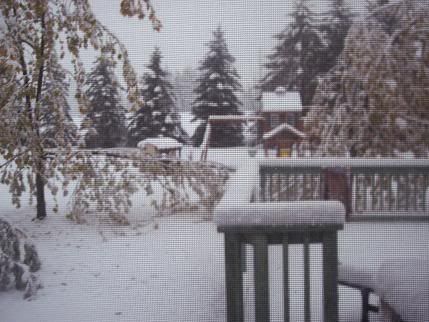 broken front yard trees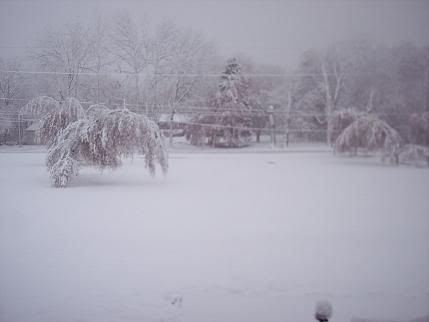 our jack-o-lantern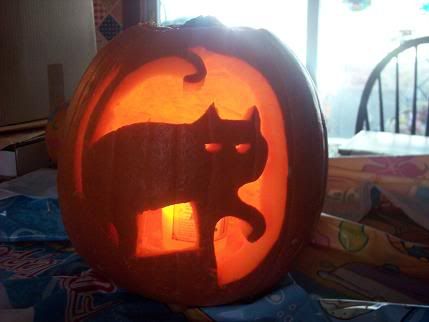 Lizzy helping scoop the pumpkin guts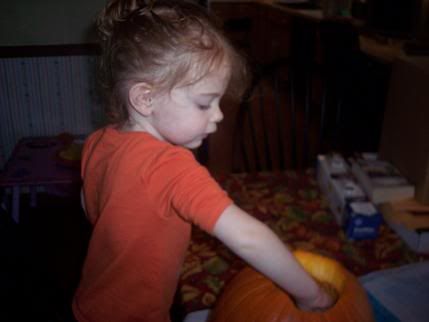 making our cupcakes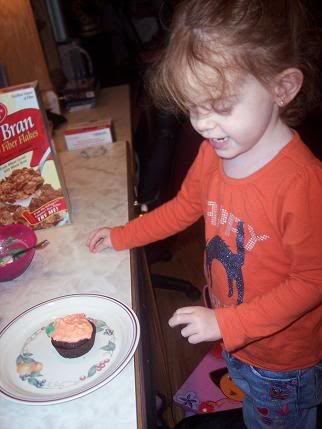 trick or treating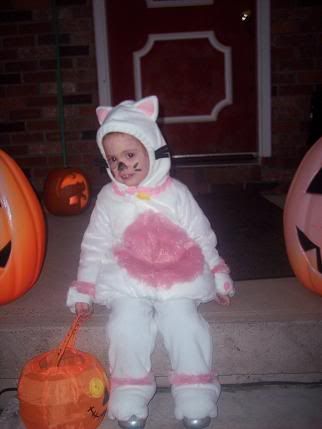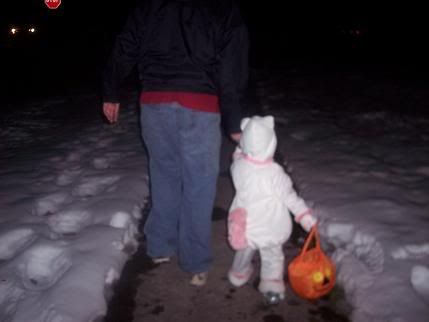 Oh god! It looks pretty! It's like those people I'd google up during Christmas for a Christmasy feel.
Is it normal for snow to be falling this early of the year over at your place?
Your Jack-o lantern is cute!
»
Nuttz
on 2008-11-02 11:47:00
awww...those pictures are cute. oh, btw, congrats on the baby! so exciting! i've just been lazy and have not go around to getting on here.
that's nuts that you had snow! we usually get snow on halloween and it was 70 degrees!
»
lazypuppy
on 2008-11-05 01:04:17
Sorry, you do not have permission to comment.
If you are a member, try logging in again or accessing this page here.