Wednesday. 10.15.08 11:18 am
I'm not ready to admit it yet, but a few people know.. moving on
I went for bloodwork last night before work. Today got the call confirming what I suspected. I have a doctors appointment on November 11th. Sooo far away.
I've been so depressed the last few days, crying off and on. But now I'm a little happy. If this ruins every chance I have with Chris, oh well. I'll live I guess. Still can't wait to see him in November. I'll just have to suffer the entire way down and try not to throw up.
Took Lizzy to get her halloween professionals done on Saturday and we went shopping. We had a fabulous girls day and I was happy :) I really love her so much.
Here's a few of her halloween shots: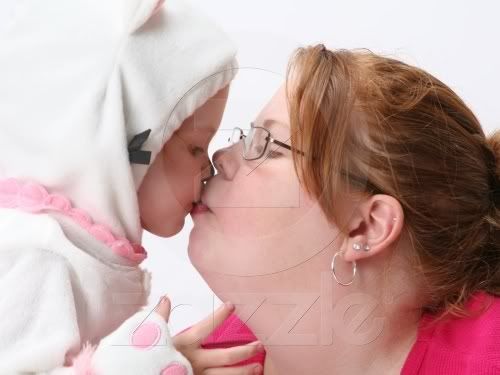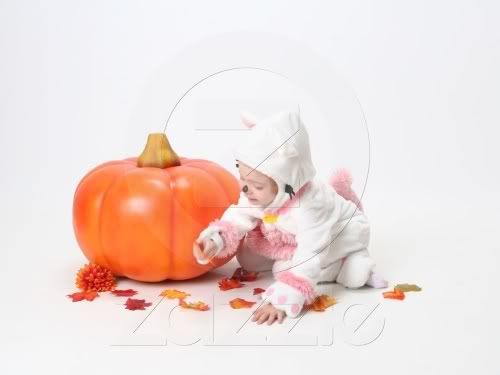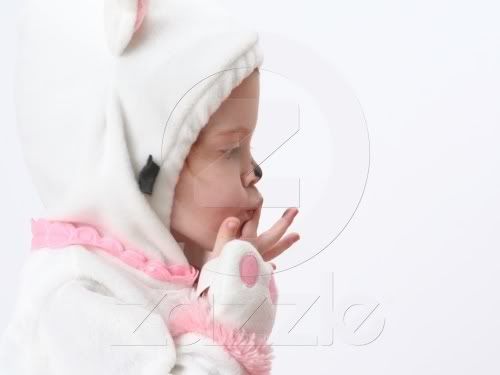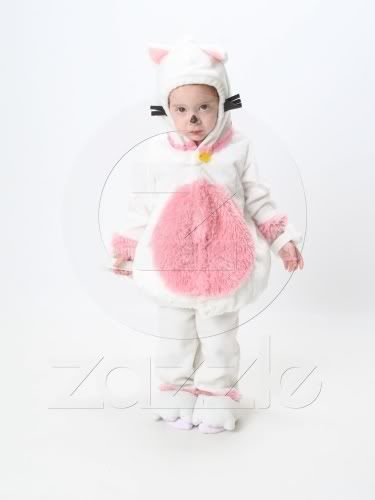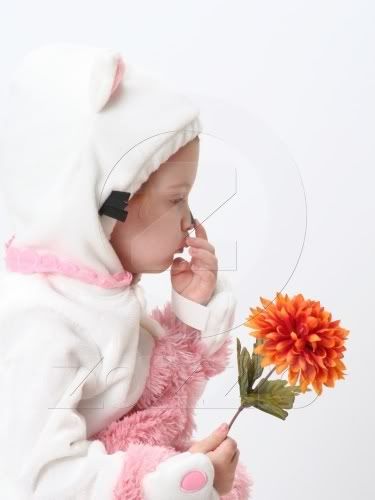 and here's just a random shot of her watching the train go past at the mall.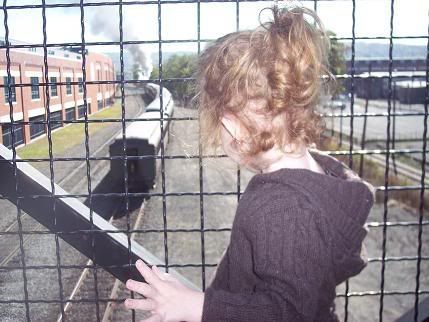 So that's my little mini update. I'm sure soon enough I"ll update fully, but until then...
Aww cute pictures. :)
»
Kirei
on 2008-10-15 11:43:38
r:c
the pics are adorable!!! i can see that Liz has got more u than her dad. are u wearin that pink long sleeved top u bought earlier? the one wth the cat n stars? :P
i do hope my lips will heal soon, otherwise once im done wth the medication, ill go look for a specialist
»
AlexisNg
on 2008-10-16 06:22:54
r:c
how i'd known? well its the pink of the century! of course i know, it looks familiar n my eyes register it! :) u might not fit in much longer but definitely after that u can! :)
»
AlexisNg
on 2008-10-16 10:05:59
r:c
dont worry bout the butcherin part, most human can read a word even if its not spelled correctly, i suppose its a gift.. ive came across an article on that one.. bout how ppl can read any words or statement or somethin with all the wrong spellings.. its like our human brain jst gotta register the first n last alphabet n woila we would be able to decode already!
well you can get philosophical anytime! :)
»
AlexisNg
on 2008-10-16 12:00:25
love the pic... super cute.... aww i want a daughter too .. i need to break the cycle of asian family wanting a boy lmao
RYN:yes the video r damn hilarious... i laugh so loud at the office too.. .lol
»
jolenesiah
on 2008-10-17 09:37:03
You.... aren't pregnant are you? You sounds like you are...
Lizzie is cute!
»
Nuttz
on 2008-10-18 09:36:50
r:c
hahah... ill be extra careful wth really sharp knives the next time it involves my fingers! dont wanna go finger-less... lol..
»
AlexisNg
on 2008-10-18 09:15:39
okay.. Sorry, if what I said was offensive to you.
»
Nuttz
on 2008-10-19 12:25:55
Sorry, you do not have permission to comment.
If you are a member, try logging in again or accessing this page here.