Wednesday. 11.12.08 12:00 am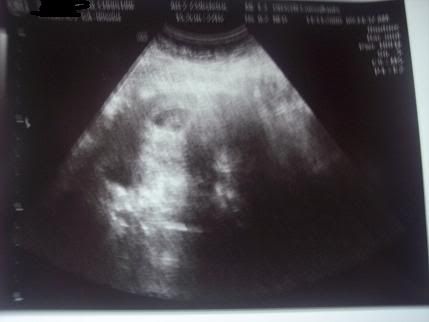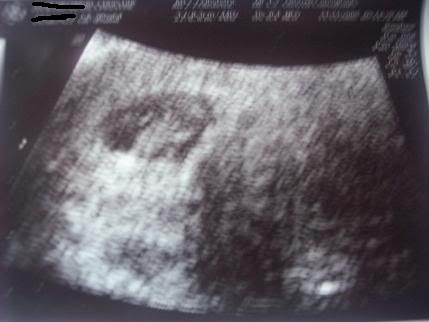 Yes, the above blob is the baby! A whole inch long and an active little bugger. The heartbeat was a great sound and all was well in my little uterine world today. I lost weight (not so good) and I've been sick as shit, but I'm living :)
This will probably be my last entry for awhile.. I've kind of grown out of the whole blogging experience for now. Maybe I'll update, maybe I won't. I kind of got out of it when I got pregnant with liz. Speaking of Liz she's been such a spitfire lately. Real redheaded temper! I love her and loathe her at the same time. She's my joy and my hell. At least she behaves in public!
Work is suckish.. They've really cut back on hours. Insane.
Jim's REALLY stepped up to the plate and became a real man. It better last. We've only had 2 fights in the past 3 weeks. That's like a world record! Wahoo. He got all teary eyed at the ultrasound today. Lizzy was intent on the screen and thought they were hurting me when I cried. She took to the ultrasound photos like it was her best friend. I took them to work and Jimbo told me that she was asking where the baby was and crying for 'her baby sister'. Poor girl, I'll have to make her her own copy!
I figured I'd update quickly though for those that cared enough about my insane crazy world.
Comment! (3) | Recommend!
Sunday. 11.2.08 11:49 am
As if having 13 inches of snow a few days before halloween wasn't bad enough, we had to lose power for 24 hours as well! That wasn't fun at allllll. Especially when you have a generator running and the fumes make you sick and pass out.
This past week has been nasty. Morning sickness hit me pretty hard so I've been laying around doing mostly nothing the entire week so I wouldn't toss my cookies. I hate this part of pregnancy!
I dont' really have much to update on other than Jim and I are doing counseling and he's still been nice to me. It's lasted 2 weeks now. Hopefully it continues. For the baby's sake anyway.
Here's some pics of the snow, the damage, and halloween fun:
sagging powerlines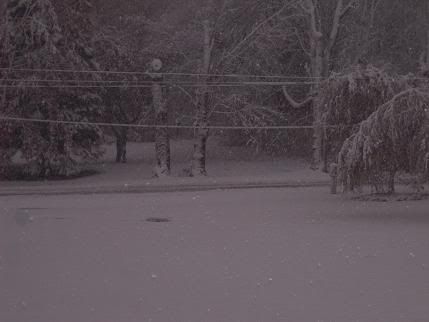 this is the beginning of the storm really.. we had double that by the time it was over!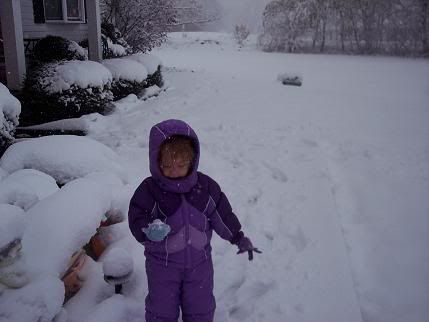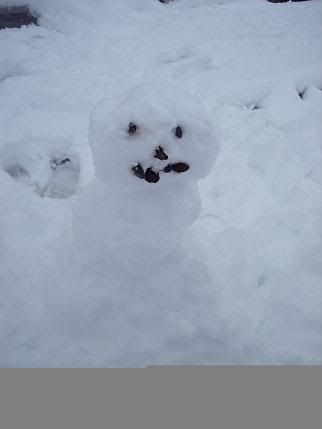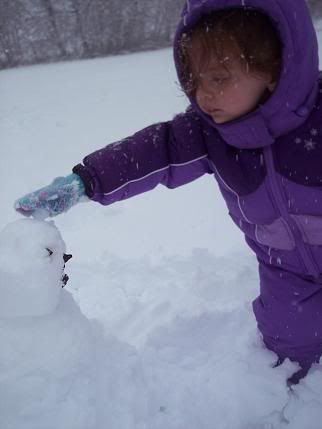 back porch and our tree split in half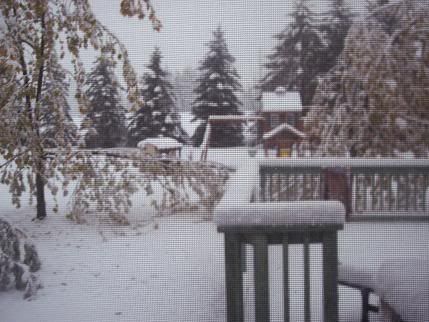 broken front yard trees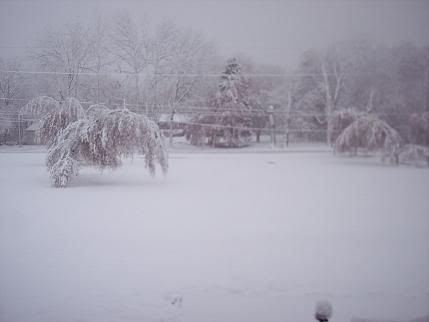 our jack-o-lantern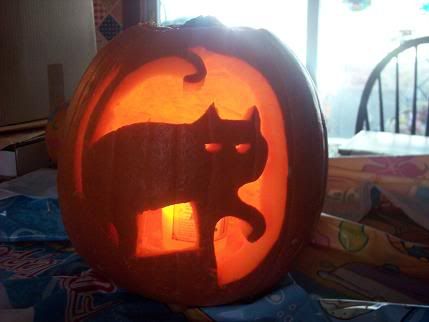 Lizzy helping scoop the pumpkin guts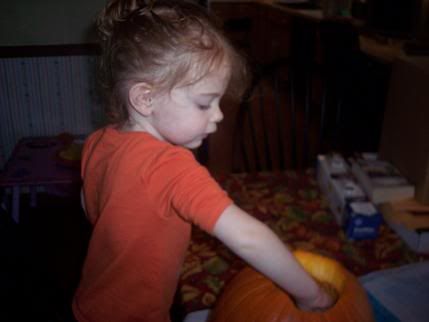 making our cupcakes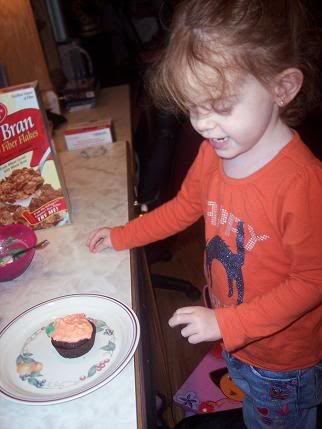 trick or treating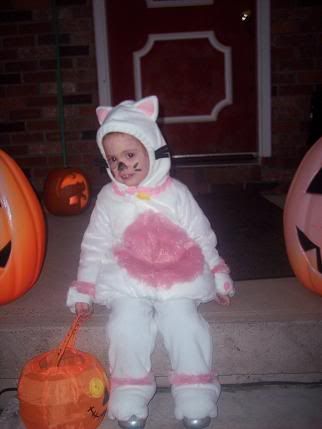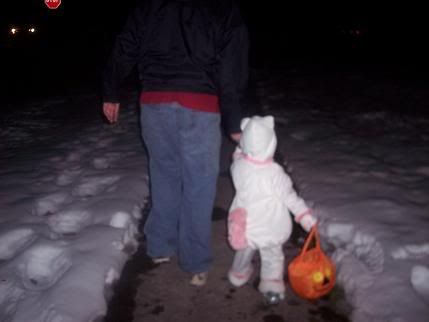 Comment! (2) | Recommend!
Well here's that big news!
Tuesday. 10.21.08 5:06 pm
I just typed this crap out and my damn laptop blue screened. FUCK!
I'm so cold. It's so cold here in PA. At least in my neck of the boonies, lol. I'm in sweatpants and a hoodie, and I'm still freezing!!
I went to the doctors this morning. It was all family history crap. A total waste of a half hour of my morning when my ass could have been sleeping. I dont even get my first appointment until November 11th. Grr, I wanna see the bean! I wish I could skip the blood panel though. With Liz they took 7 or 8 tubes of blood. I hate needles... eek!
So Jim has made a COMPLETE 360 since I told him about the baby. We were fighting Sunday night about something, and he said "I'm sick of you hiding shit from me" and I said "Well buddy, I'm hiding something pretty FUCKING big right now" He said "What?" and I said "I'M FUCKING PREGNANT!! I've known for a WEEK now and NEVER told you"
Well after the look of shock, the tears, the hugs, and the occasional pat on the back from me, we're okay. He didn't yell at me like I thought he would. He didn't scream or curse at me, and he isn't mad. His super sperm made it through a condom and some spermacide so this kid has one hell of a purpose in life. (I know I know, you're reading this and wondering "WTF was she thinking... sleeping with her husband? What a whore...") But since I told him Sunday, these past few days have been... enjoyable! I havent gotten yelled at, he's letting me nap when I need to, reminding me to take my prenatal vitamin, talking about the baby with Lizzy, and giving spontaneous back rubs.
When he found out I was pregnant with Liz, he didn't talk to me for a month. I'm in shock! It's nice to be treated like an actual person for once.
Honestly, I was considering abortion. We all know how AGAINST abortion I am, but it went through my mind for the entire day I found out (the 12th). I realized I couldn't deal with the emotional agony that would put me through. This baby is one fucking hell of a miracle, and will be treated as such. Lizzy is already quite excited for the 'baby in mommy's belly' and has been kissing/hugging it at random times. She's going to be one great big sister.
At the doctors today they gave me a due date of June 10th, 09. 15 days before my mom died. Maybe this will make the month of June a bit easier to deal with? I hope so.
here's a few pics I took of Liz on Saturday after I bought her a fab sweater at Old Navy and a very early belly shot to start the countdown! I'll take another tomorrow, as I'm 7 weeks tomorrow.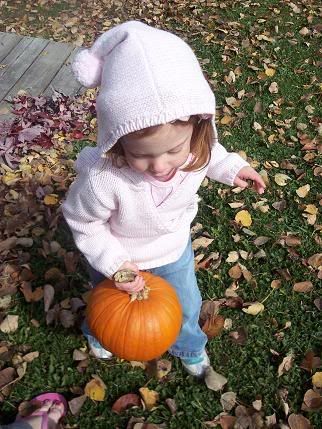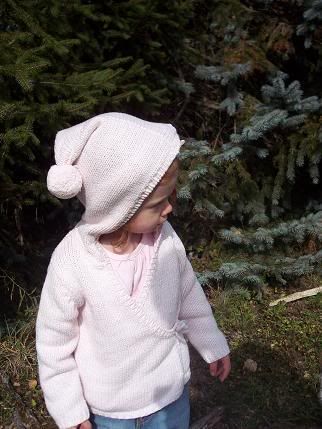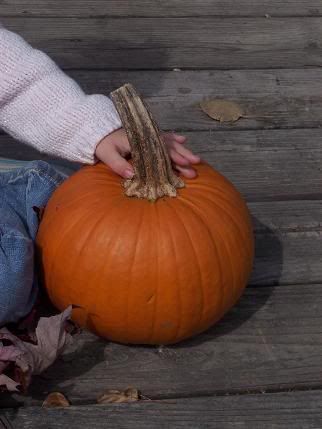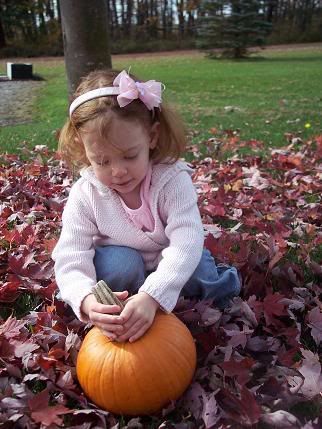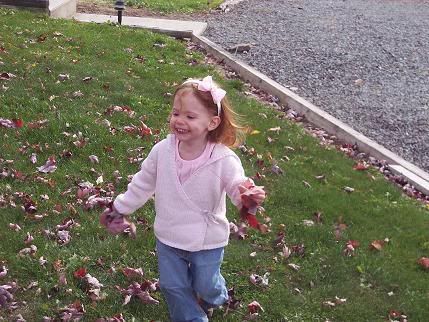 bloatacious baby!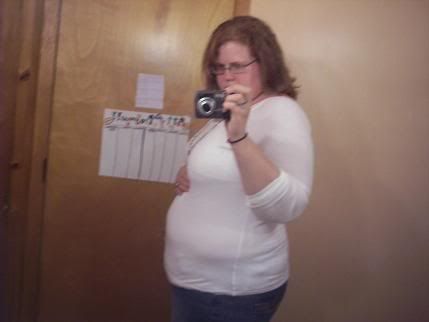 Comment! (3) | Recommend!
Wednesday. 10.15.08 11:18 am
I'm not ready to admit it yet, but a few people know.. moving on
I went for bloodwork last night before work. Today got the call confirming what I suspected. I have a doctors appointment on November 11th. Sooo far away.
I've been so depressed the last few days, crying off and on. But now I'm a little happy. If this ruins every chance I have with Chris, oh well. I'll live I guess. Still can't wait to see him in November. I'll just have to suffer the entire way down and try not to throw up.
Took Lizzy to get her halloween professionals done on Saturday and we went shopping. We had a fabulous girls day and I was happy :) I really love her so much.
Here's a few of her halloween shots: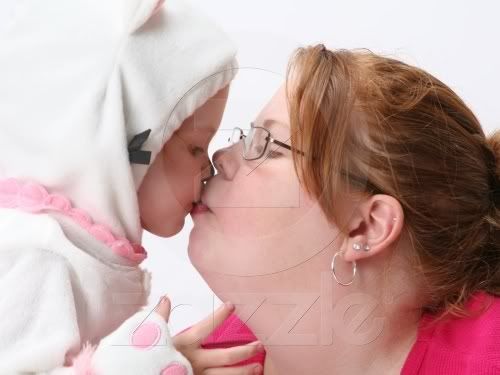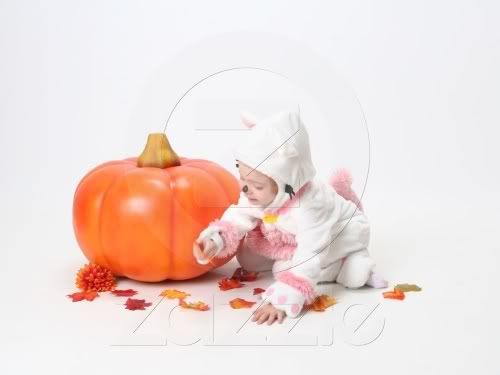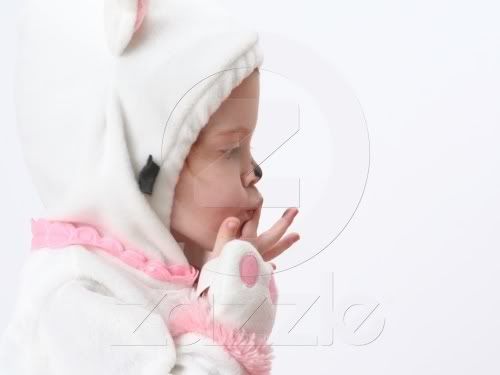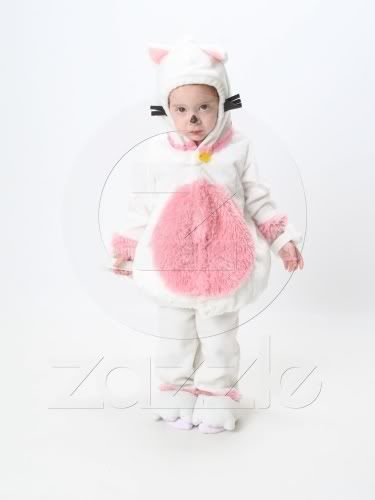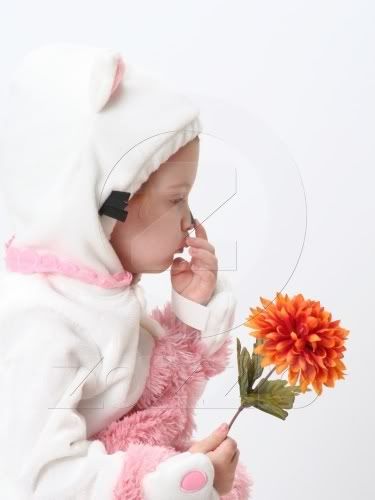 and here's just a random shot of her watching the train go past at the mall.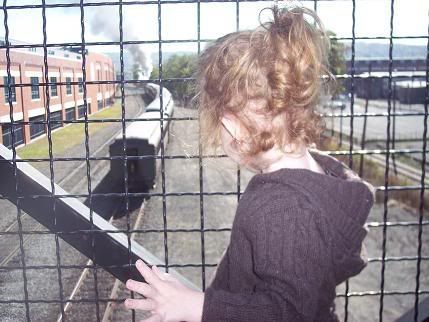 So that's my little mini update. I'm sure soon enough I"ll update fully, but until then...
Comment! (8) | Recommend!
Sunday. 10.12.08 5:44 pm
Friday. 10.10.08 2:37 pm
I love fall and everything about it. The changing leaves, the pumpkin patches, the hayrides, the hot apple cider from Starbucks.. it's amazing!
I took Lizzy on a little walk up the road today to enjoy the beautiful 70 degree fall sunshine and snapped a few pictures. They truly capture fall I think!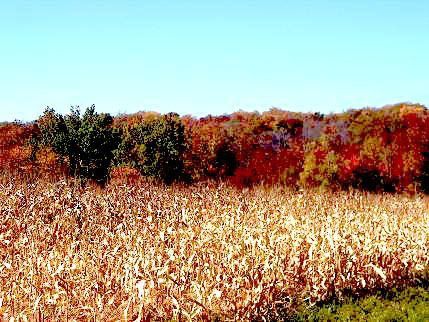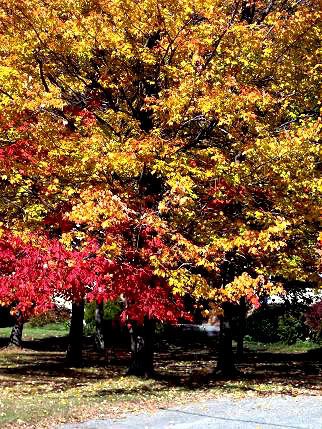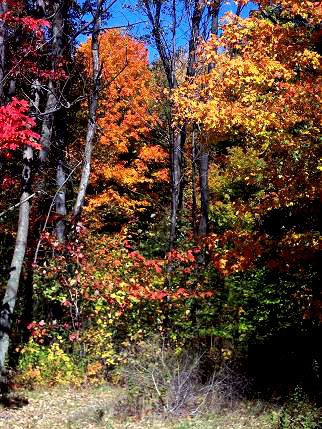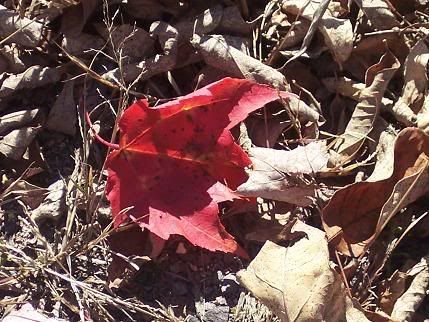 I brightened them up on photoshop because the one looked a little dull (the first one, which is why the sky is a brighter blue than it is usually) but I think they're gorgeous =)
Comment! (6) | Recommend!